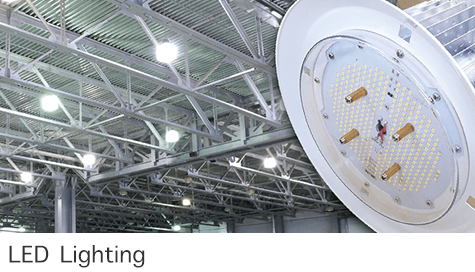 LED Lighting
LED lighting products are the future of the lighting industry for many reasons. They are about 80% more efficient than other bulbs and do not produce any heat well being used. With modern technology, both drivers and bulbs have been becoming more and more customizable. Allowing for many variations of lighting from different colors to sequences. It is an amazing way to not only reduce your carbon footprint but also to improve your creativity.
LED Lighting Solutions
Although LED technology is relatively new to the market it is pretty simple to understand. There are three main categories of products: Bulbs, Retrofits and Drivers. In short, LED drivers work like a fluorescent ballast and LED retrofits allow for an easy transition to LED bulbs.
LED Bulbs/Tubes
LED lights vary a significant amount depending on the fixture you are using. Most screw in lights allow for instant replacements so all you have to do is replace the bulb. Even with tube lights, companies like keystone make it easy to plug in play with t8 fixtures with their Smartdrive technology.
LED Drivers
Drivers are the modern day ballasts for lighting fixtures. Since LED lights last longer, it is likely the driver will need to be replaced before the light. Drivers are also becoming more advanced with configurable input and output options that allow you full control of whatever is being lit.
LED Retrofits
The easiest step towards LED is with simple replacement options. LED retrofits such as the Smartdrive and other products allow you to take outdated bulbs and replace them with an LED. This can save thousands of dollars especially with commercial street lights and stadiums.
Why Switch to LED?
It is an easy way to save money and even time. It is efficient for the environment due to the flexibility of led products and their potential to be recycled.
Recent Posts
LED Lighting LED lighting products are the future of the lighting industry for many reasons. They …